Cheating
How could u
Cheat on someone
When ur in love?
That's one of the painful heartaches
In many relationships these days
It hurts, causing ur own soul
Also it kills a cheater itself, how?
Well in the first place,
He/she knows better
And not only that
Did the person learn anything?
Learned anything about being faithful to ur partner
That ur currently with?
Apparently not
Cheating is the most unforgiving thing
That u can do to ur lover
Even if u love them
With all ur heart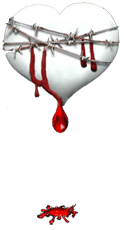 Ur still unforgiving-----
~